Entering the Metaverse
ReedPop's journey into virtual fandom 
As New York Comic Con prepares to reopen its doors on the 7th October after two years of enforced absence, we take a look at how ReedPop responded to the pandemic with an explosion of innovative digital offerings ‒ filling the void for pop culture fans around the world, whilst ensuring that they need never miss another ReedPop convention again.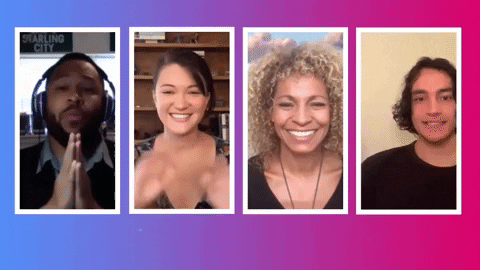 Cosplay Central - a global hub for all things cosplay
Cosplay (costume and play) is a major part of the pop convention scene, with many fans attending dressed as their favourite comic book character. But with comic cons the world over shutdown by Covid-19, cosplayers were bereft of the opportunity they provide to share gossip, tips and their latest outfits.  
ReedPop came to the rescue in April 2020 with the launch of Cosplay Central, a virtual hub for cosplayers worldwide, combining celebrity interviews and craft tutorials with breaking news and in-depth features all relating to the hobby. In fact, the hub had already been months in planning, and the launch couldn't have been more timely.
"While 23% of all convention attendees identify as cosplayers, the space had remained significantly underserved in the digital landscape" explained Lance Fensterman, Global Head of ReedPop. "Celebrating fandom is intrinsic to ReedPop's DNA. We felt we could bring a fresh voice to the scene by launching a platform that appeals to casual fans, professional die-hards, and everyone in-between, in an authentic and original way."
The community buzz for the site was incredibly supportive from the get go. Within the first 30 days of launch, Cosplay Central attracted 40,000 visitors and 50,000 page views, with 109 articles published, 162,988 views on YouTube and 71,000 minutes watched on Facebook. 
And the platform continues to evolve. With the return of ReedPop's in-person events, Cosplay Central will also feature an offline component, headlining areas of the show floor and working in close collaboration with ReedPop on the relaunched global 'Cosplay Central Crown Championships', to bring fans more about the incredible finalists and an exclusive behind the scenes look at the finals.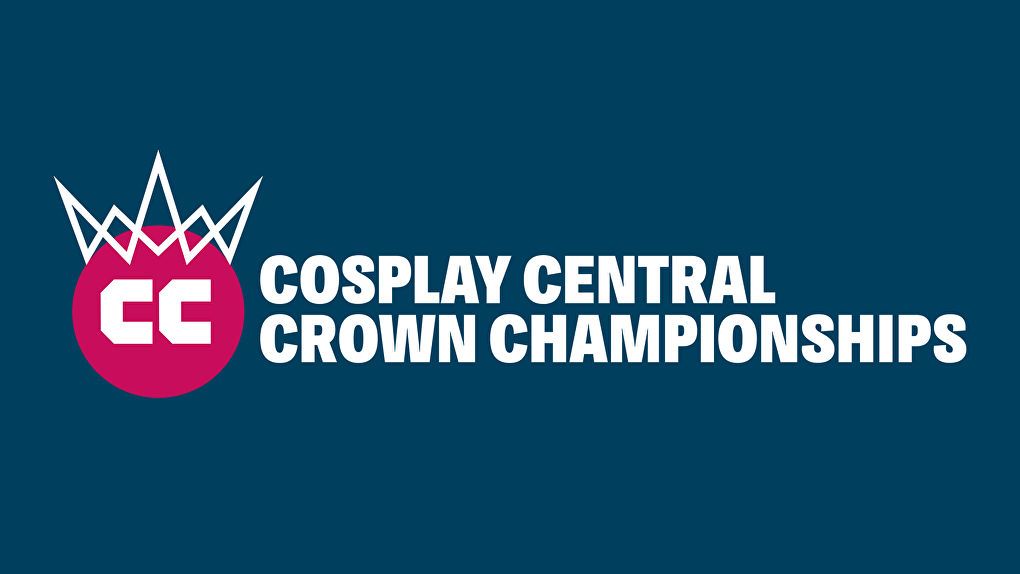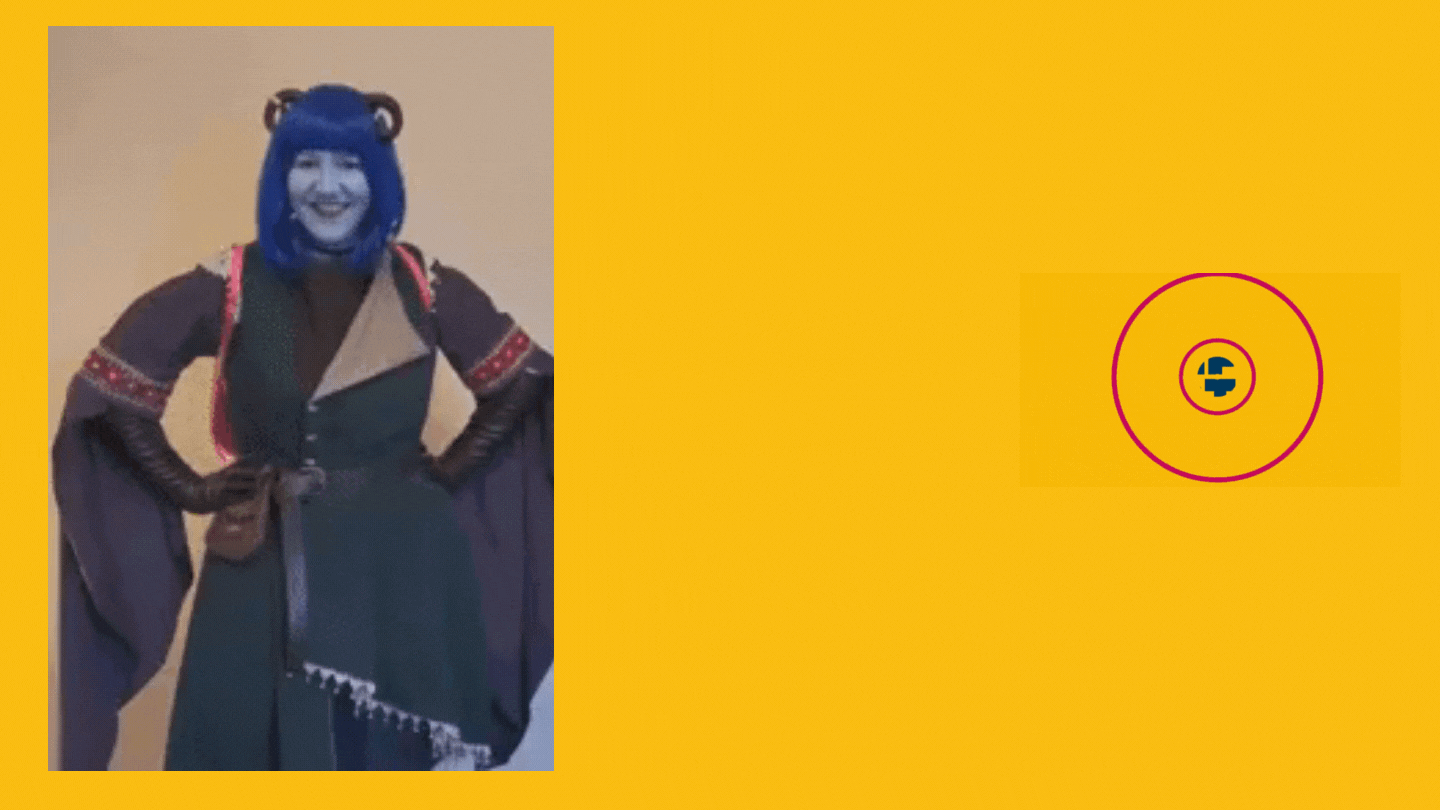 Enter the Metaverse
As the pandemic took hold, and it became clear that there would be no return in most countries to physical events in 2020, the ReedPop team set to work developing the Metaverse - an alternative digital realm to feed their global fans' insatiable desire for community, content and merchandise.
Held from August 13-16 2020, Metaverse was the first virtual convention to introduce professional production and go live on YouTube. Here fans could encounter one-of-a-kind interactive experiences with their favourite celebs and creators, discover new releases, explore a rich exhibitor marketplace, buy exclusive merchandise, and connect with other fans from across the globe to celebrate all things pop culture. In the space of just two weeks, the YouTube channel clocked up 5.3M impressions, 300K views and 52,800 hours watched.
Meanwhile, behind the scenes, ReedPop's tech and design teams were hard at work throughout the summer of 2020 developing Findthemetaverse.com ‒ a robust and permanent platform to support their entire portfolio of pop culture events in the US and UK, including Florida Supercon, C2E2, Emerald City Comic Con, MCM London and of course NYCC, under a unifying digital brand.
"In Metaverse, we wanted to create a permanent virtual space where all our fans could come together to access exclusive content and experience some of the buzz and sense of discovery they were missing from the show floor" said Mike Armstrong, Vice-President ReedPop. "At the same time, we were excited to explore the potential for reaching new global audiences eager to attend from the comfort and convenience of their own homes."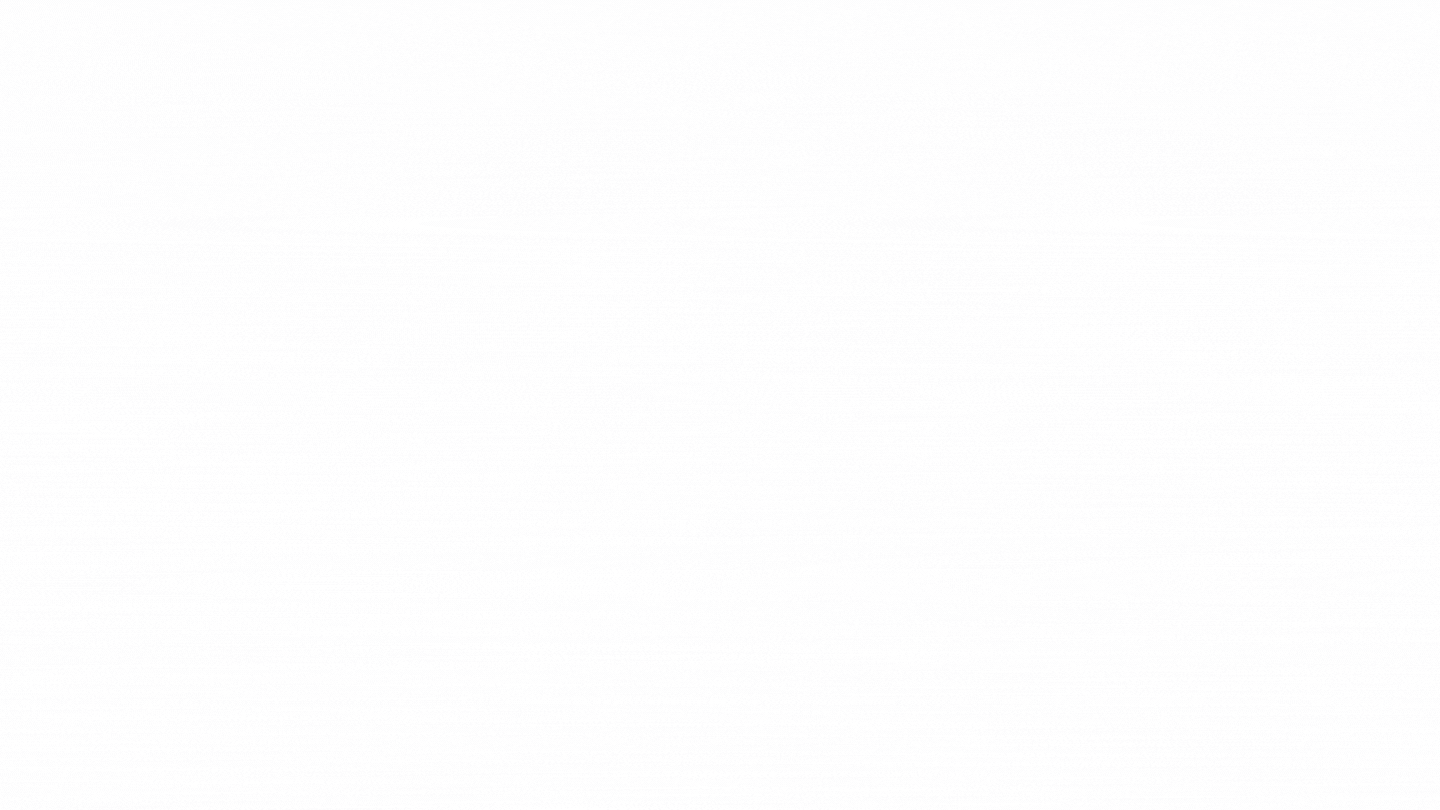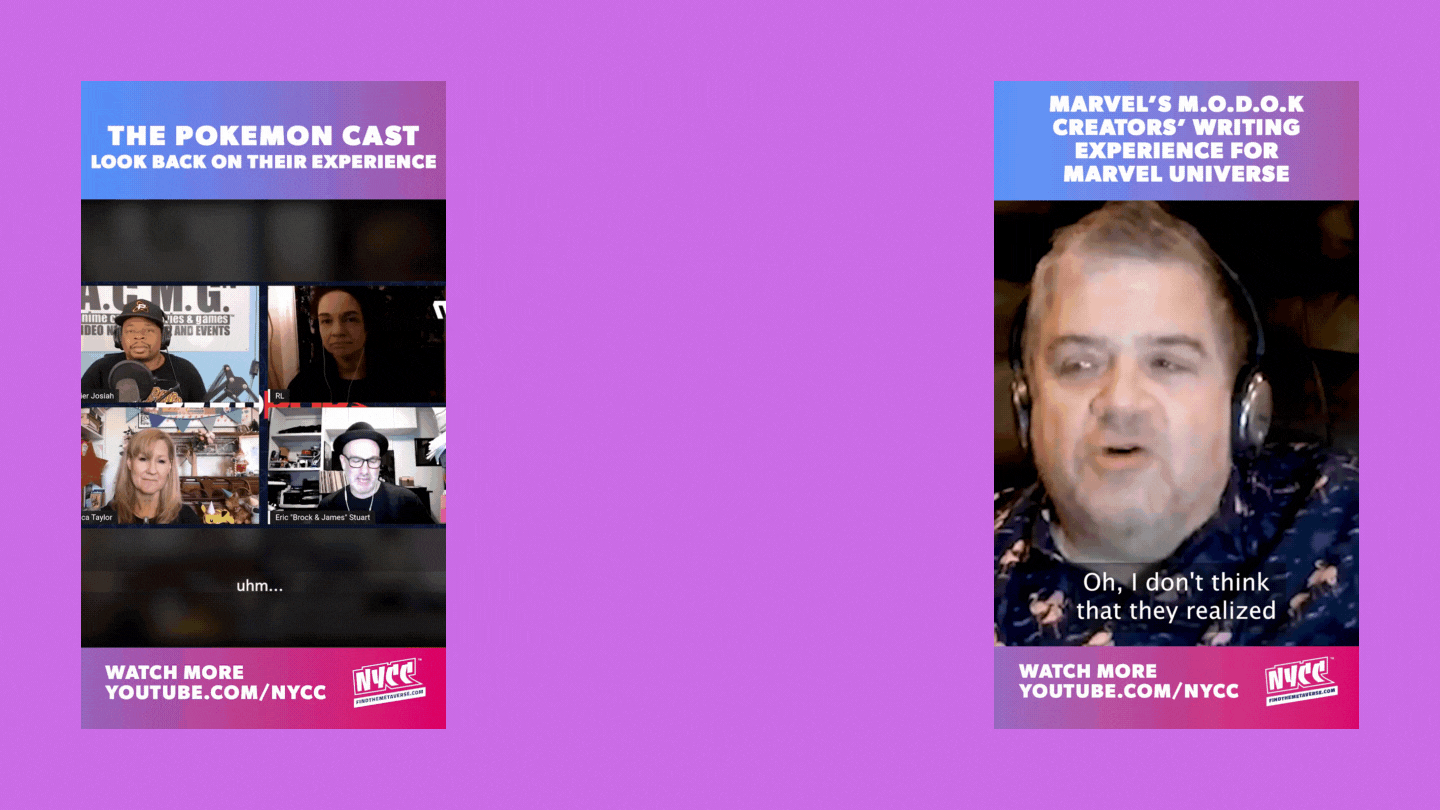 PAX Online x EGX Digital – a global gaming phenomenon
Just as ReedPop's pop culture events were pivoting to digital, so too were its PAX and EGX gaming events in the US, Australia and the UK. The result was PAX Online x EGX Digital ‒ a nine day extravaganza of around the clock video game content across three continents! 
"It was the best example of collaboration I have ever seen and was something that ReedPop was uniquely positioned to deliver" said Simon Maxwell, Managing Director, ReedPop UK. "It brought together not only our event brands, but our games websites and YouTube channels, in particular RPS, Eurogamer, Digital Foundry, Dicebreaker, Vg247, Outside Xbox, Outside Xtra and USG.
Held from 12-20 September 2020, this mammoth gaming event streamed 24-hour content on a purpose-built ReedPop platform via YouTube, Twitch and the Discord chat channel.
Gamers could explore the virtual show hall showcasing 289 games/products, of which 247 were playable live; choose from 329 livestreamed panels, all hosted on the event platform and available to view live on Twitch; and visit the live Esports Arena to watch the world's most competitive gamers pitted against each other for fabulous prizes.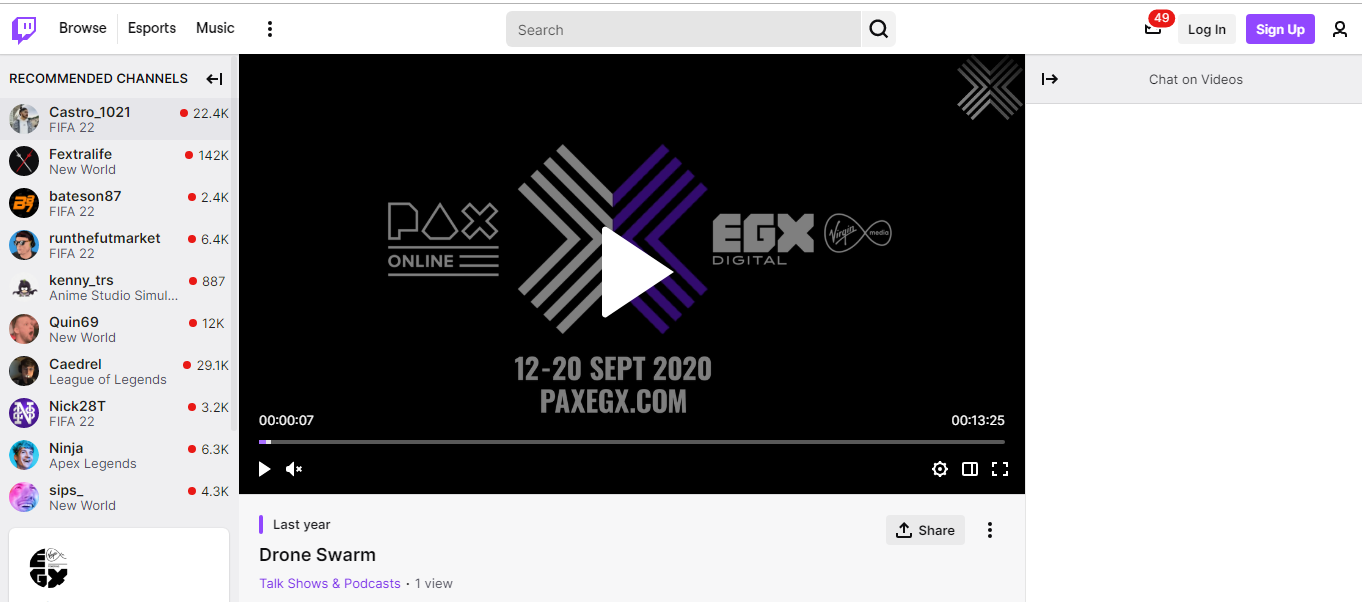 Discord was the glue that bound it all together; a chat server where attendees could hang out, watch all the action, chat to their gaming heroes and recreate the sense of community so beloved of gaming event attendees. The PAX community is among the top 1% on Discord for activity, and nearly 1 million chat messages were generated over the course of the event!  
PAX Online x EGX Digital reached over 12m unique users. And by offering fans a way to spectate from home, interact and feel involved, it set the stage for the next evolution of Metaverse - the 'sum of all fandoms' that was NYCC X MCM.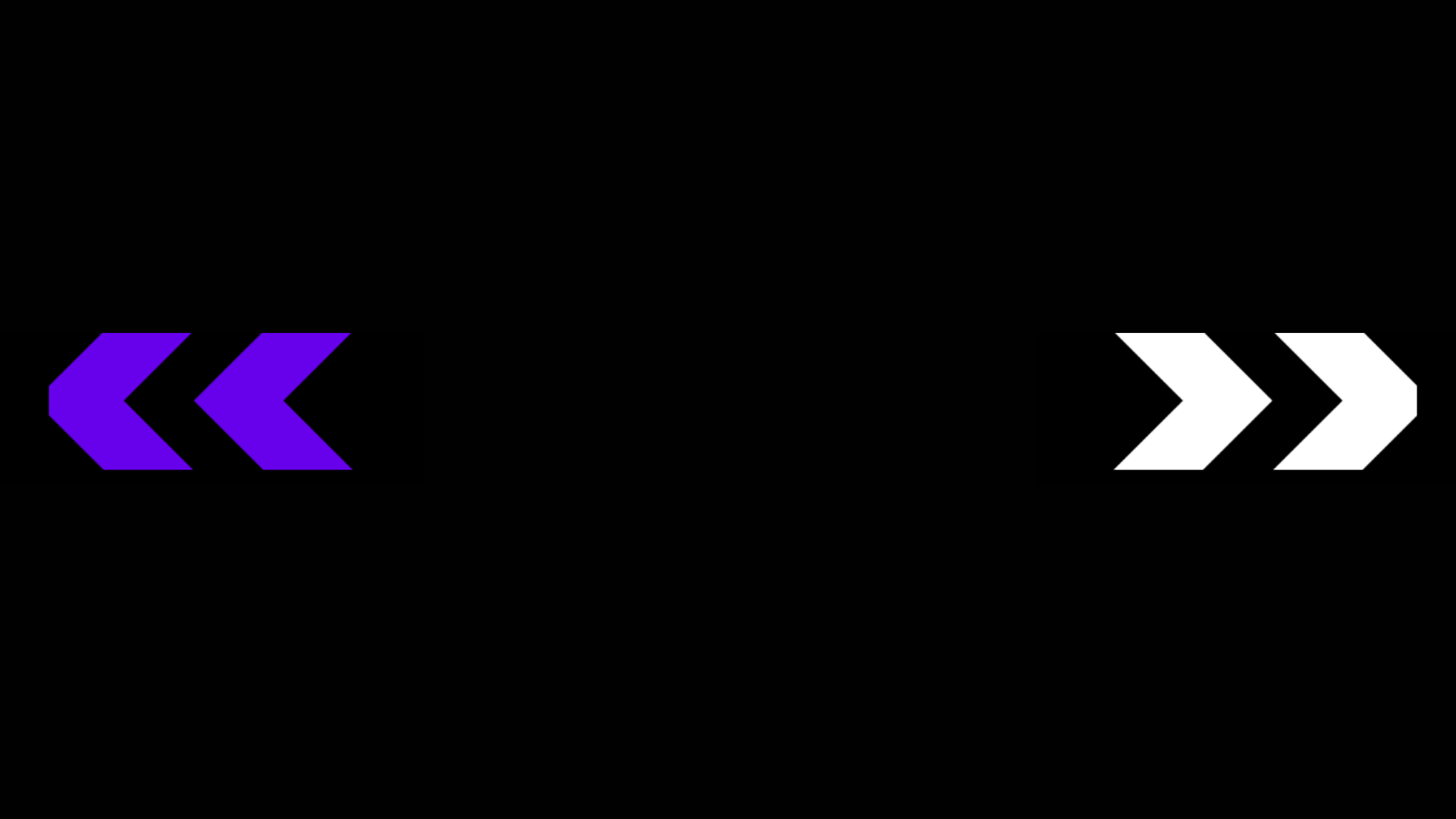 NYCC X MCM Metaverse – the world's largest digital pop culture event
NYCC x MCM Metaverse took place online from 8th-11 October 2020, with the fan experience and customer value at the heart of the event.
A collaboration between New York Comic Con in the US, and MCM Comic Con in the UK, the virtual con exceeded all expectations. It generated over half a million unique users and 734K page views, and kudos from an industry that had struggled to fill the gaps of beloved in-person consumer events. As SyFy Wire noted, "From live Q&As, to cosplay competitions, to one-on-one meet-and-greets with celebrities, Metaverse 2020 delivered the sense of community that has always been the bedrock of the comic con experience."
"Digital innovation at ReedPop is a constant iteration and learning process – and NYCC X MCM Metaverse was the sum of all our virtual learnings to that point" explained Mike Armstrong.  "We ran two streams on YouTube and simulcast the content on our Metaverse platform to increase the star-powered content our fans are used to seeing from us. The results were incredible ‒ 1M views, 10.4M impressions and 641K unique viewers which is 3x the size of a normal NYCC and 6x the size of MCM London! We also established a Discord Channel to allow real-time interactions between our community of fans ‒ something we knew was sorely lacking with the absence of in-person events. Fans could share pictures of their cosplay, swap tips, browse through a virtual Artist Alley, and discuss topics or get involved with panels across a number of different chat feeds."
Other NYCC traditions continued in the virtual realm. The NYCC x MCM Metaverse Charity Art Auction raised over $100,000 for St. Jude Children's Research Hospital. And several marriage proposals took place during the Cole Sprouse panel. Well, it wouldn't be a con without them! 
Underpinning the entire event, was the ever-evolving Metaverse platform. Now complete with a virtual show floor, to support engaging fans with brands and exhibitors, it also offered on demand access to exclusive content, nerdy merch, and much more. So when NYCC X MCM closed its doors, the Metaverse lived on!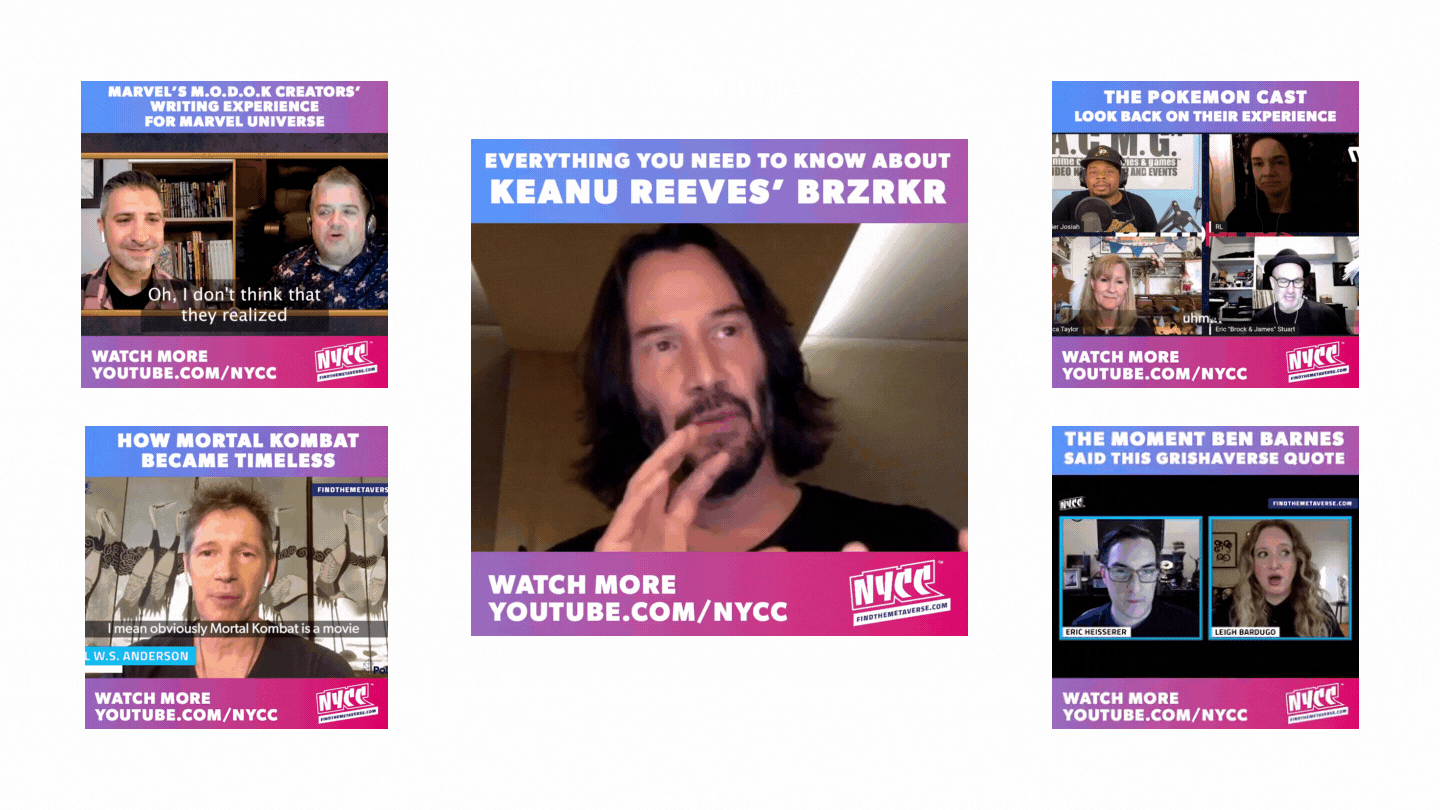 Metaverse Memberships – so fans can be there, without 'being there'
From ReedPop's first virtual convention, Metaverse has grown into a pop culture website and annual membership which brings the best of live and digital events together. A permanent digital space which focuses on the fan journey year-round, whilst maximising exposure for ReedPop's exhibitors and sponsors.
Here, fans can discover the latest from their favourite fandoms through curated articles and video content; watch livestreams from Comic Cons across the US and UK; attend live marquee events happening throughout the year; enjoy one-of-a-kind interactive experiences with their favourite celebrities; and gain 365 access to the collectibles and merchandise they crave.

"If fans can't get a ticket or can't get to the show, Metaverse offers them a chance to be there without 'being there' said Lance Fensterman. 
To craft the memberships, the ReedPop team undertook a series of surveys in 2020 asking nearly 100,000 fans what they wanted to see, and how they wanted to see it. "We took all this data and built a members program that reflects what is most important to our fans", Lance explained.
Launched in June 2021, Metaverse Memberships  come in two tiers ‒ a $65-a-year 'Fan' level and a $99-a-year 'Superfan' level. Both tiers include "Digital Event Tickets" to ReedPop events including New York Comic Con, Emerald City Comic Con, MCM London, and C2E2, as well as access to Celebrity Digital Panels, held quarterly, and first access to purchase tickets for other digital events. The 'Superfan' level, available in limited quantities, also includes presale access for live event tickets, and first access to purchase live event photo ops and autographs, and to buy exclusive merchandise.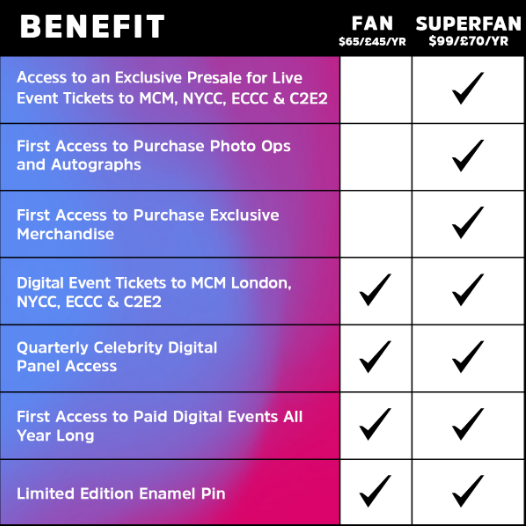 One of the best things about Metaverse, said Lance, is the opportunity to engage new audiences. "The new truly global reach is something we're most excited for. We can now welcome thousands of fans from countries across the world – fans that wouldn't typically be able to attend one of our shows."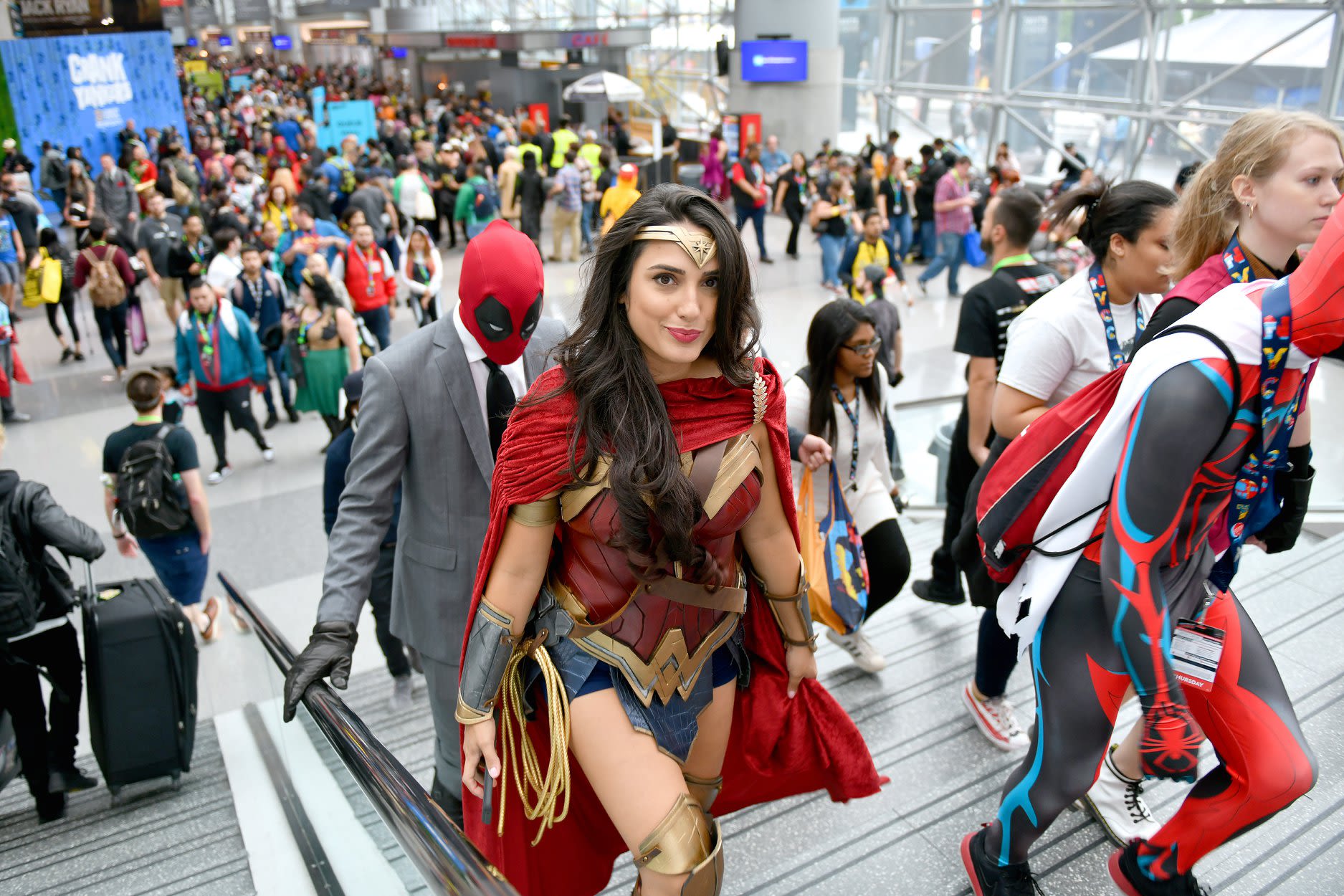 The Haul – the 365 digital marketplace for all things geeky
Merch. Stuff. Haul. Call it what you like, con fans can't get enough of it. And thanks to The Haul, nabbing those exclusive new collectibles has just got a whole lot easier.

Launched in September 2021, The Haul is the missing link in the virtual con chain – an ecommerce marketplace where exhibitors, artists, licencees and retailers can sell their best products and exclusives in gaming, anime, manga, comics, apparel, original art, action figures, and more - and fans can buy direct from their favourite sellers.
"One of the things we quickly discovered during our first virtual events was that,  in order for fans to buy our exhibitors' work, we had to send them to a myriad of disparate websites to make their purchase, a confusing and frustrating process for all" said Mike Armstrong. "The Haul brings all these products together in one place – just like a live Con – in one seamless shopping experience. And the shop doesn't close with the Con – The Haul is open 24 hours a day, 365 days a year."
The Haul has seen an incredible response from brands who want to be on the platform. "We've got some of the biggest pop culture artists, licensees and convention retailers in the world, alongside niche artists and makers whose products deserve a wider audience" Mike revealed.  
From original art, anime, manga, comics and apparel, to action figures, video and table top games, The Haul has something to delight every gaming and pop culture fan. And the timing of its launch couldn't be better for those unable to secure physical tickets for New York Comic Con 2021 (7-10 October), with the first batch selling out in a record 12 hours. Now they too have the opportunity to secure that exclusive NYCC merchandise and collectables so coveted by con fans – wherever in the world they happen to be.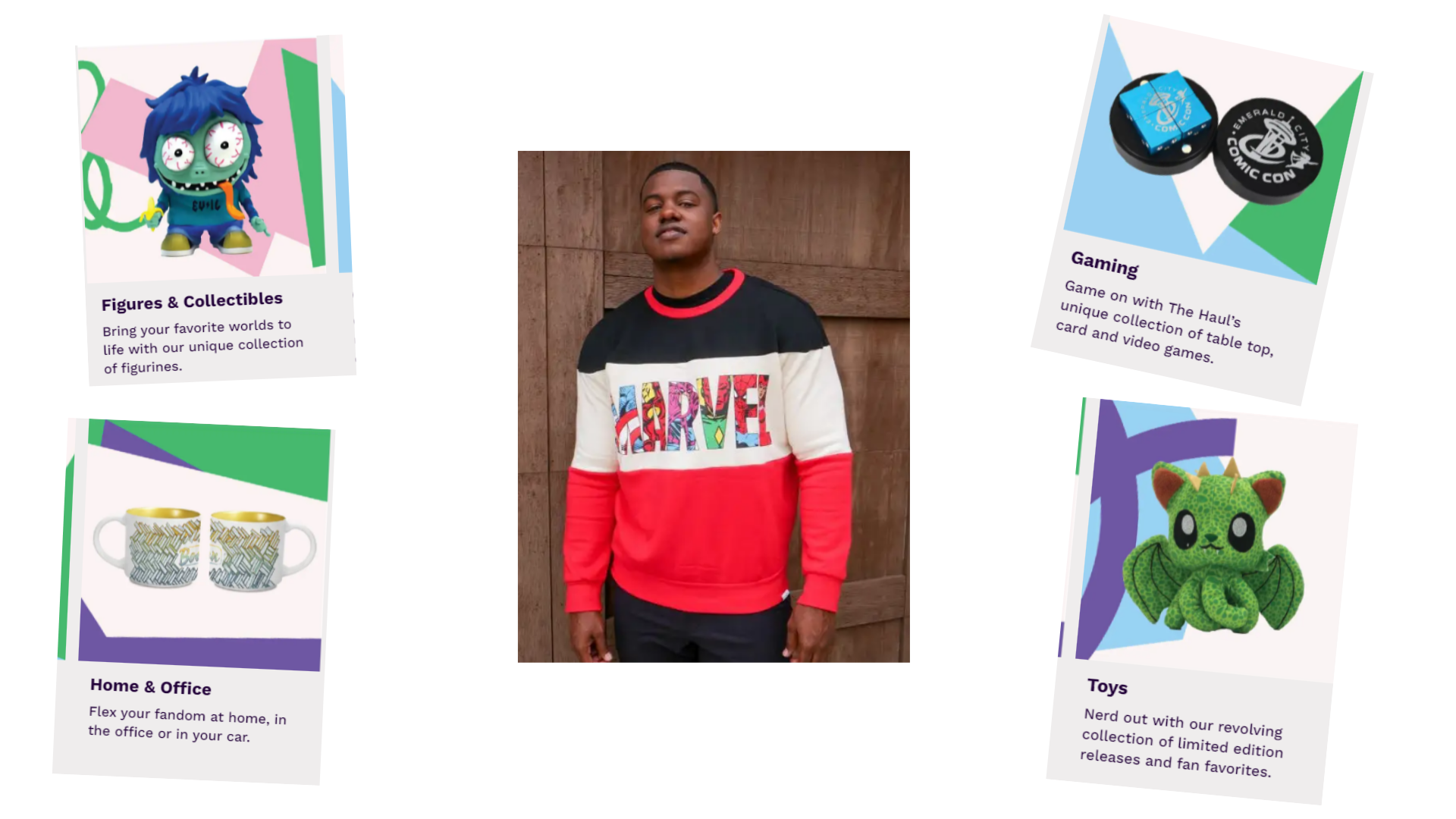 With Metaverse, ReedPop has created a platform that identifies all the elements that make a live event great and translated them digitally. Whether it's buying exclusive products, engaging with fellow fans, watching high-quality content or interacting with favourite celebrities, Metaverse showcases the best parts of a much loved show. And with live shows returning, the platform will enable those who can't attend in-person to do so, in the comfort of their own home.